St. Moling's Trail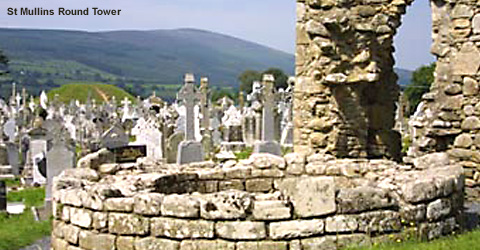 St. Moling, the seventh-century saint, ranks among 'the four great prophets of Ireland'. The monastery he founded at St. Mullins, beside the River Barrow, is the highlight on this trail which bears his name. There are, however, other exceptional experiences awaiting the visitor. The isolated Temple Moling in Ballinree and the diminutive early medieval church at Killoughternane are set in breathtaking scenery and surrounded by the calming sounds of nature. The trail also includes the beautiful medieval Cistercian church in Graiguenamangh, now adapted for modern worship.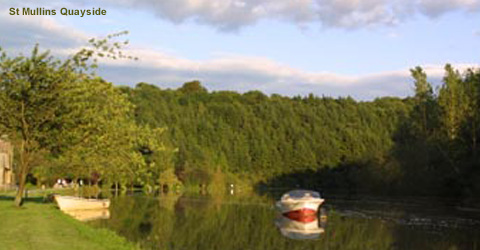 The beautiful Barrow Valley is the dominant physical landmark in this trail which covers the southern part of Co. Carlow. Since time began Carlow has carried much of its history along her rivers. The influence of these waterways can be seen today in the many ancient pagan sites and early Christian settlements scattered throughout this area of the county.
St. Moling was born in 615 in Sliabh Luachra in Kerry and studied to be a monk in Ferns, Co. Wexford. Placenames such as Mullinakill, Co. Kilkenny, Timolin, Co. Kildare, Monamolin, Co. Wexford and St. Mullins, Co. Carlow, as well as St. Moling's Wells, such as the one at Brosna, Co. Kerry highlight the popularity of St. Moling in many places in Ireland.
Click Here for St. Moling's Trail on Google Maps: